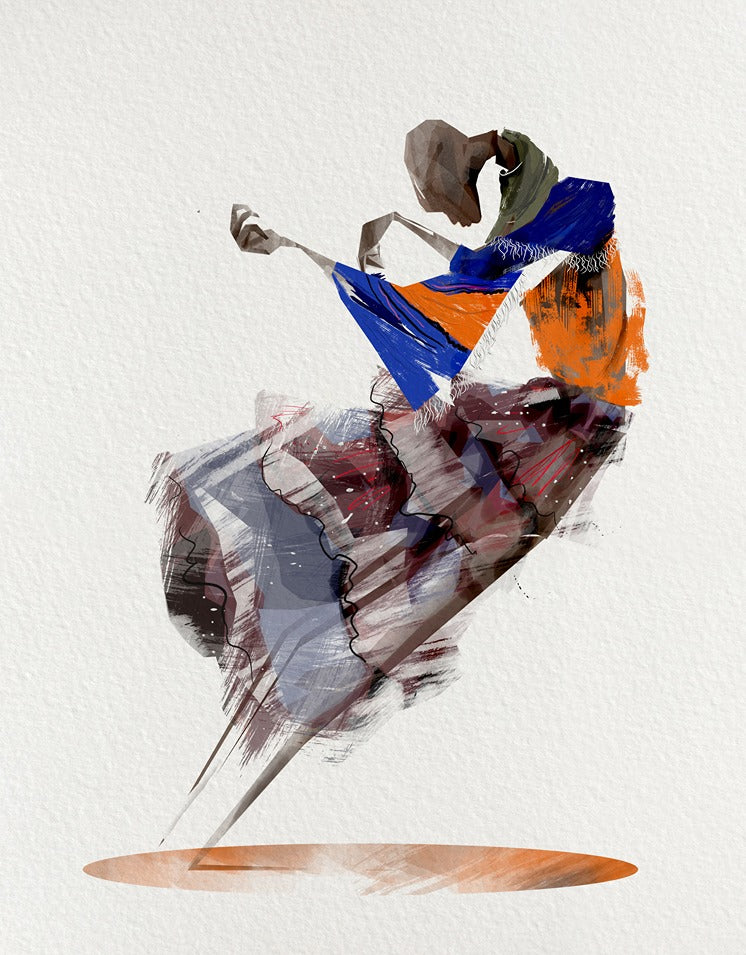 Shokoufeh
Shokoufeh Attari is a fashion illustrator and freelance artist born and raised in Tabriz, East Azerbaijan Province, Iran.
Attari studied theatre acting and has a Masters in communication. Working with mixed media, Attari uses anything from watercolours and acrylics to pastels and oils, while also incorporating digital illustration in her works and has exhibited in numerous solo and group shows in Iran and Turkey.
Attari has held the position of educational director at the Parlamode fashion institute in Tabriz since 2019, working with a wide range of clients from all over the world in this role.