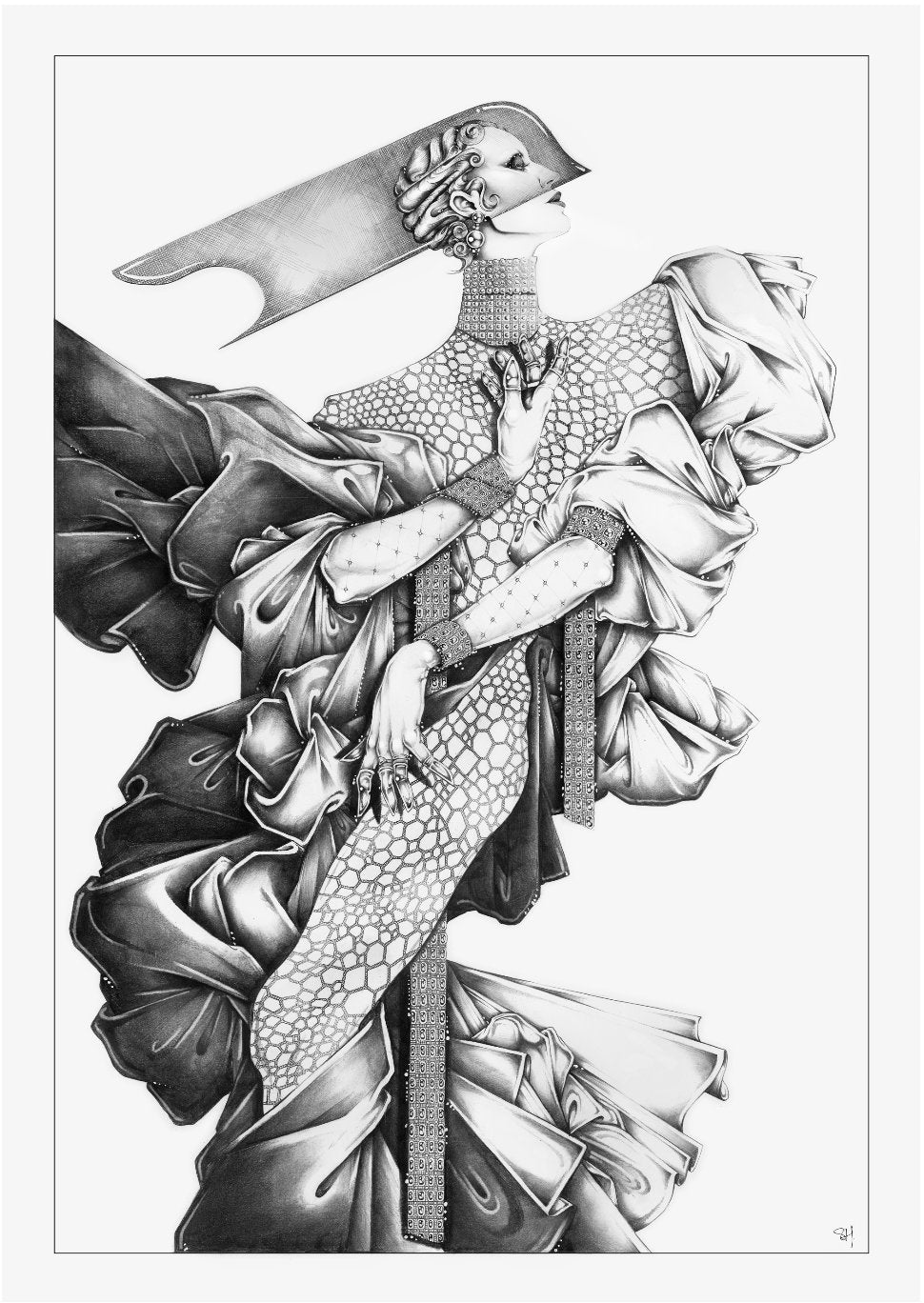 Samuel Harrison
Samuel Harrison is an artist and illustrator from London whose work mainly draws inspiration from the worlds of beauty and fashion. Having studied Fine Art at both Central Saint Martins and the Chelsea College of Art, Harrison became a contributing illustrator for SHOWstudio in 2016, creating work for our AW16 London Collection Men's coverage. He later took part in the Style Shoot Draw project with Nick Knight and Garage Magazine, as well as exhibiting work with us for the Fashion Flora and Drawings from the Archive exhibitions.

From his love of pencil drawing, Harrison's monochromatic style often focuses on exaggerated fabric compositions, graphic make-up details and dramatic poses.

Harrison's clients include Vogue, Harper's Bazaar, Adobe, Paypal and Ryman, to name a few, as well as working with Instagram to be showcased on their official account celebrating his process videos as part of the platform's #FashionIllustrated series. In addition to this, in 2022, three of his illustrations were selected to be exhibited in China's Hubei Institute of Fine Arts.