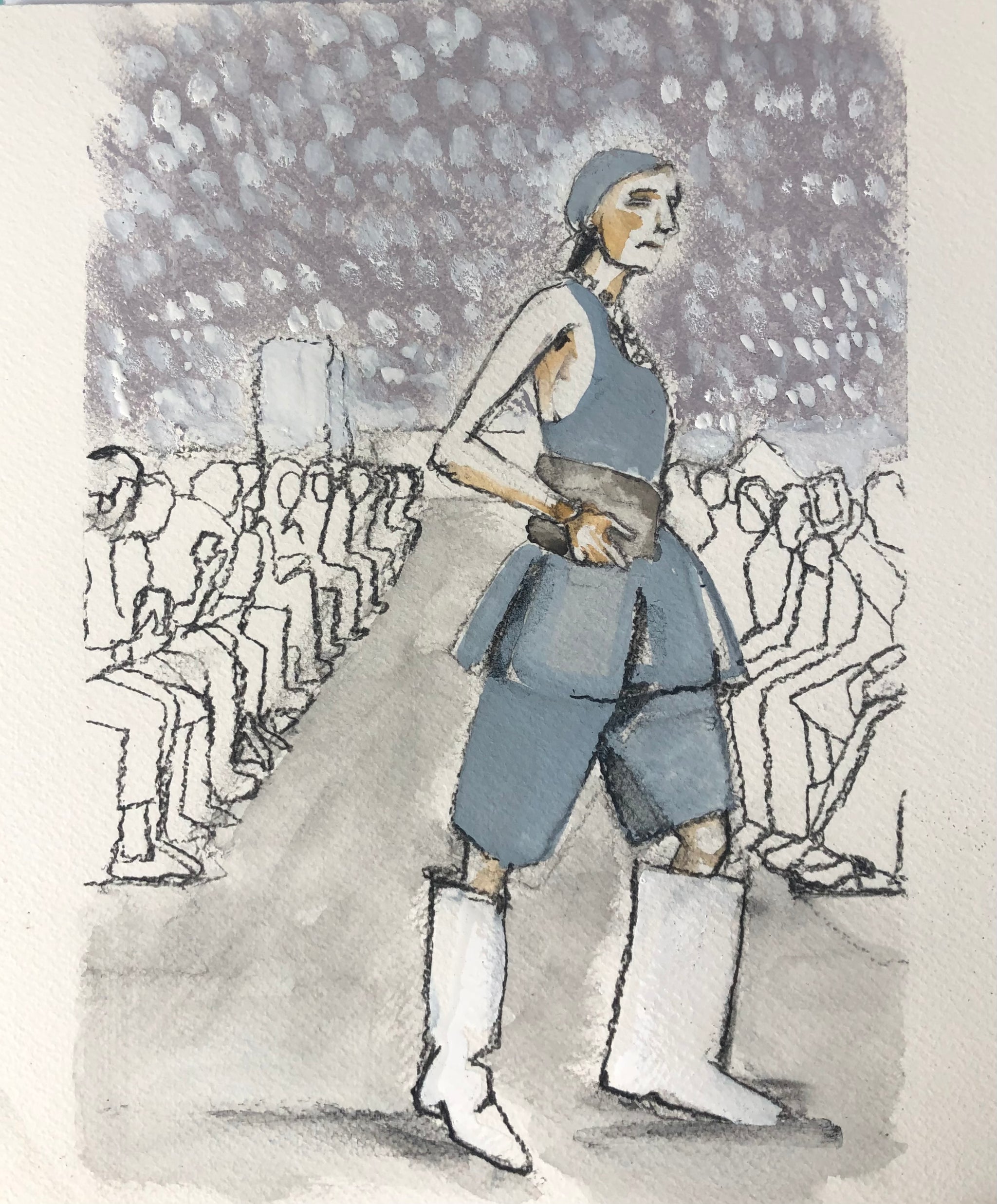 Tracey Smith
Tracey Smith is a London-based fashion illustrator who has turned to her love of fashion illustration after more than 20 years as a commercial fashion designer.
After graduating with a fashion design degree from Trent Polytechnic (Nottingham Trent University), she worked globally including in places like London and Hong Kong.
In 2022, Smith won the Artistic Award in the 5th Fida Fashion Illustration Awards, and her work has been published in The Fible, Fida's book of contemporary fashion illustrators. Smith's work focuses on capturing 'quick dynamic figures' anchored in settings where the energy is alive - such as a catwalk show - and dabbles between using ink, charcoal and watercolour to convey these moments.